1500mg Liposomal Vitamin C plus Dimethylglycine helps to reduce inflammation & resist viral infection. Immune booster with DMG (N,N-Dimethylglycine), and Selenium. Mitigate cell phone radiation & sunburn. Also helps to
protect and slow the spread of viruses.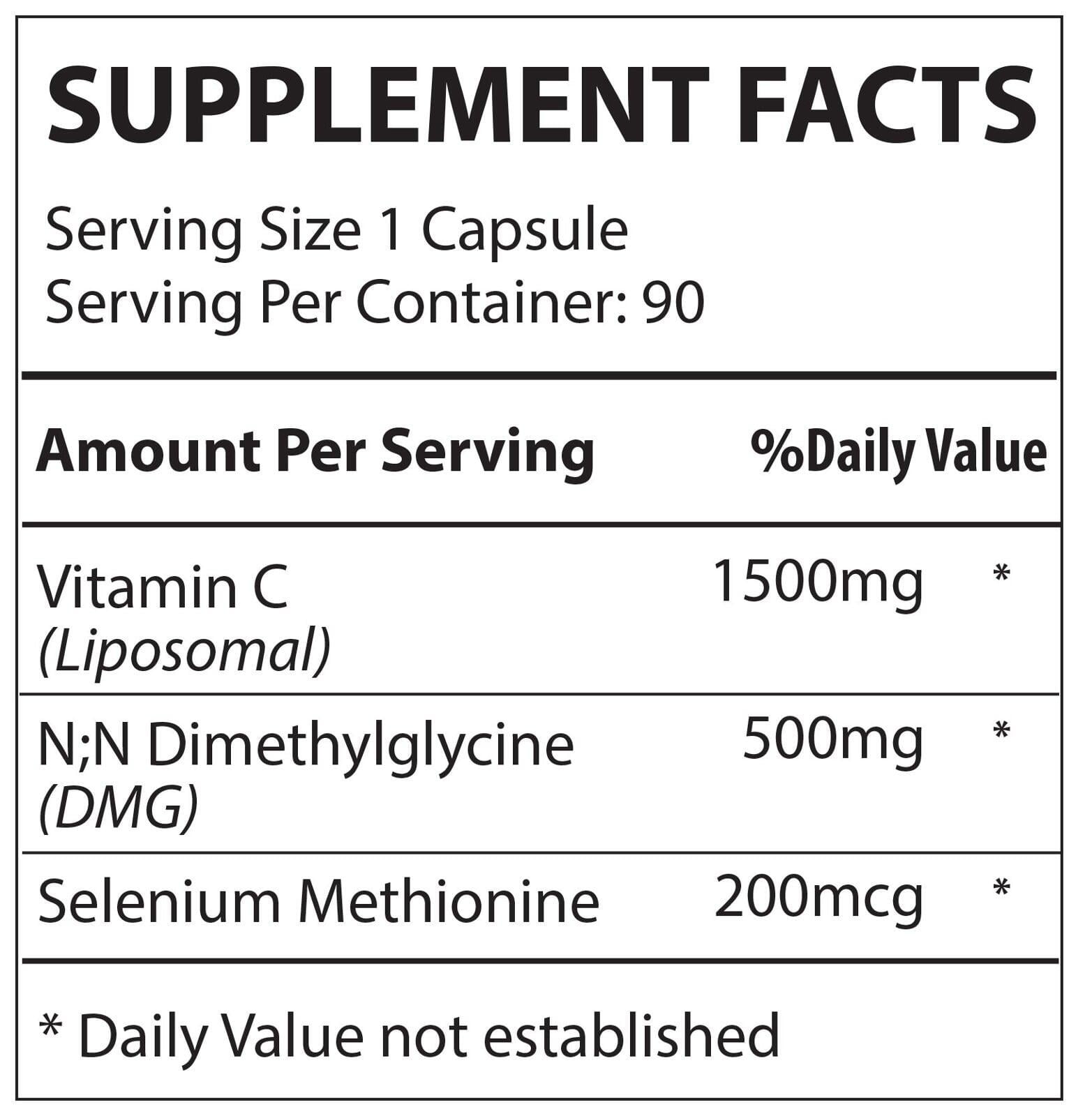 *This statement has not been evaluated by the Food and Drug Administration.
This product is not intended to diagnose, treat, cure, or prevent any disease.