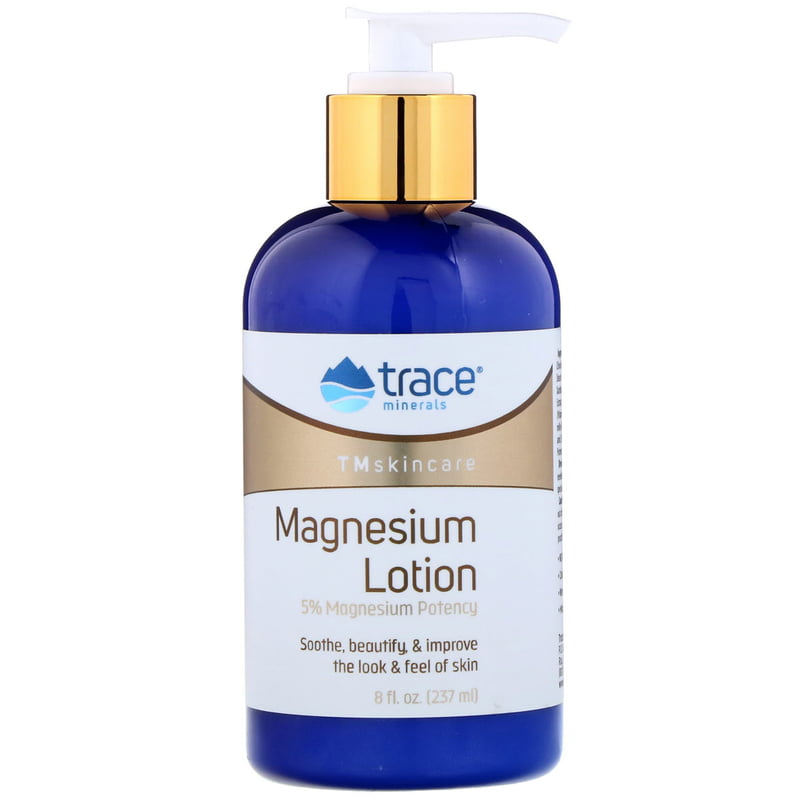 Magnesium Lotion 8oz
Magnesium Lotion provides magnesium chloride, one of the best forms of topical magnesium because of its purity, potency, and rapid absorption rate into skin. Just massage in the non-greasy lotion for a great way to feel more relaxed after a stressful day or a tough workout.
Skin Benefits: In studies involving the uses and benefits of magnesium, magnesium has been shown to promote healthy, smooth skin and clean off excess skin oils. It can also help beautify the skin by reducing the appearance of environmental related skin irregularities and blemishes to enhance the look, feel and glow of skin.
Water (Aqua), Safflower Oil, Magnesium Chloride, Cetyl Alcohol, Glyceryl Stearate Citrate, Glycerin, Stearic Acid, Cellulose Gum, Microcrystalline Cellulose, Xanthan Gum, Allantoin, Panthenol, Aloe Barbadensis Leaf Extract, Glyceryl Stearate, Glyceryl Stearate SE, Tocopherol (Vitamin E) Acetate, Green Tea (Camellia sinensis), Chamomille (Matricaria chamomilla) flower extract, Phenoxyethanol, Ethylhexylglycerin, Potassium Sorbate. Magnesium Potency: 5%.
• NO Parabens, Fragrance, or Dyes
• Cruelty Free
• Easy to Apply
• Non-Greasy Formula
• Made With Wind Energy